Click on a horse for more details. Contact Sophie for more info on or to buy one of these horses for sale.
Now recent video footage showing of selected Horses. To view click onto Horse's name.
Horses for sale
Horses Recently Sold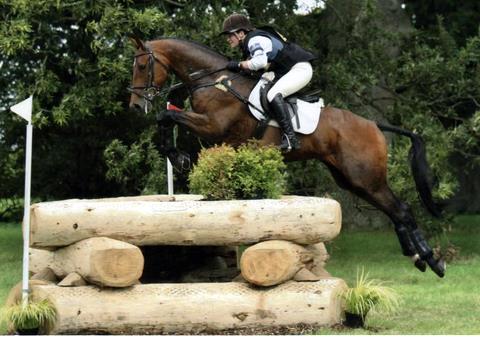 VERSAILLE III 16.1 9yo gelding. KWPN, 49 BE points Genuine JRN/YR horse, produced by competent teenager. Longlisted YR European team 2011. Extremely established Int / ** ready to go on.
VERSAILLE III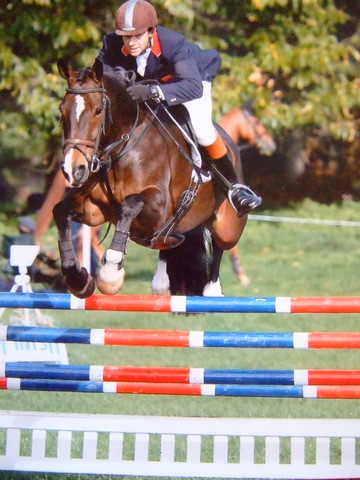 16hands , 10 yrs ,Bay Gelding with 19 BE points. Double clear Aston Le Walls Intermediate and Weston Park CCI*. winner at Monmouth and 2nd Aston Novice level. Big careful scopey jumper definate Junior / Young Rider team potential.
ROYAL PRINCE II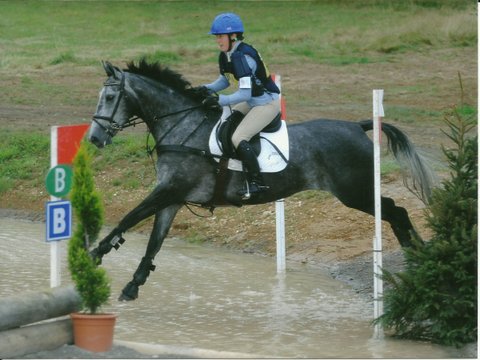 16.2hands , 6yrs , Grey , Gelding. Fantastic prospect for competant junior , YR or professional to go on up the levels . Just had one outing this year at Bicton , where he won his section on a score of 20!
FURNEAUX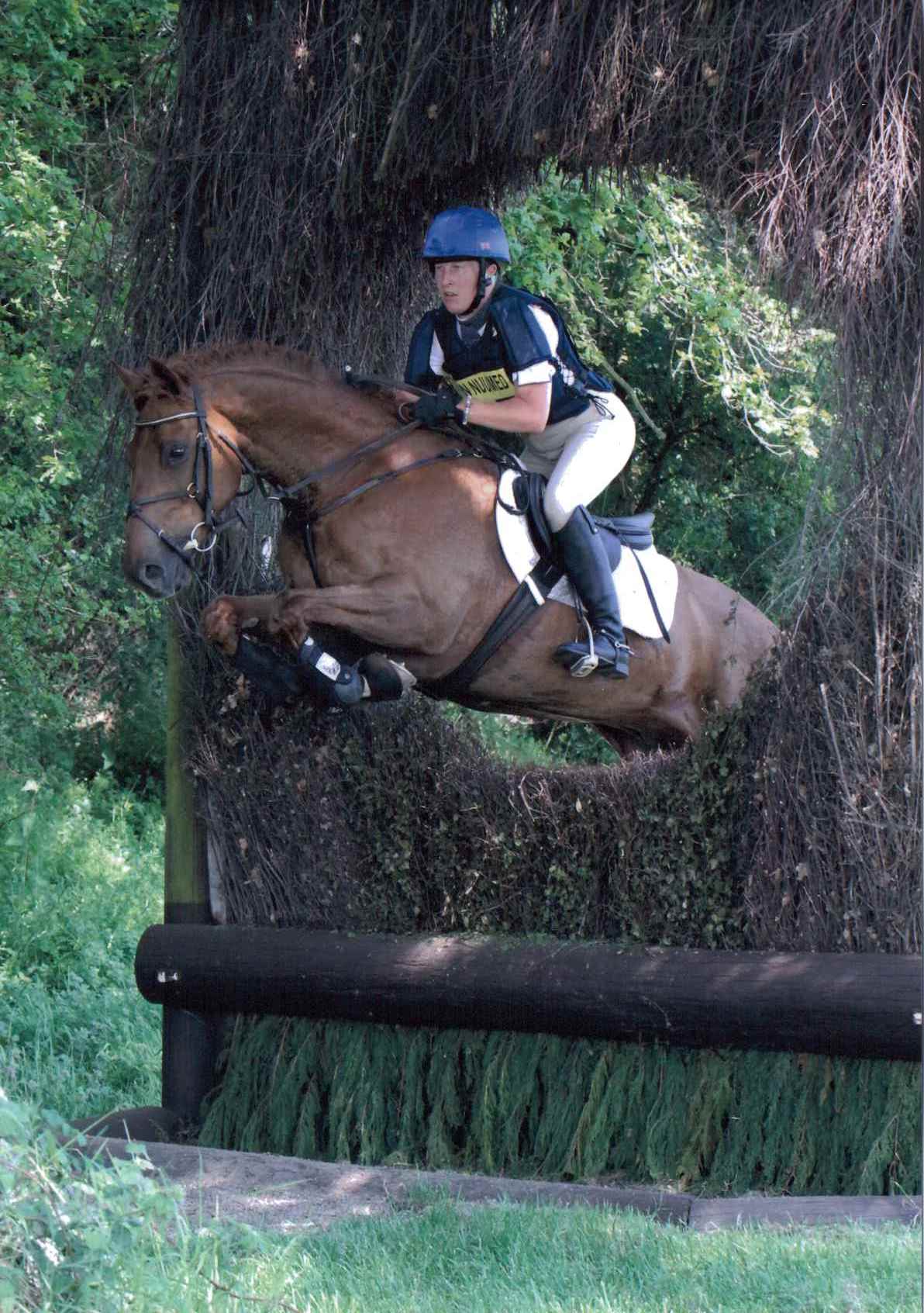 Mickey Taker - 16.1hh 8yr old TB gelding (by Kings Composer, out of a Shaab mare) Several PN outings last season. Lovely type, lovely mover & atheletic scopey jumper. Snaffle mouth for everything. A real pleasure to ride and have around.
MICKEY TAKER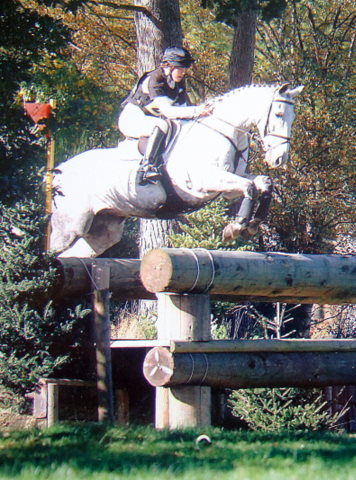 Absolute schoolmaster, 12yrs, 16.2hands Irish Gelding by Carnival knight. 21BE points. Proper JRN , CCI* and would introduce new owner to Intermediates.
ROCK MUSIC
JRN/CCI* SCHOOLMASTER- SOLD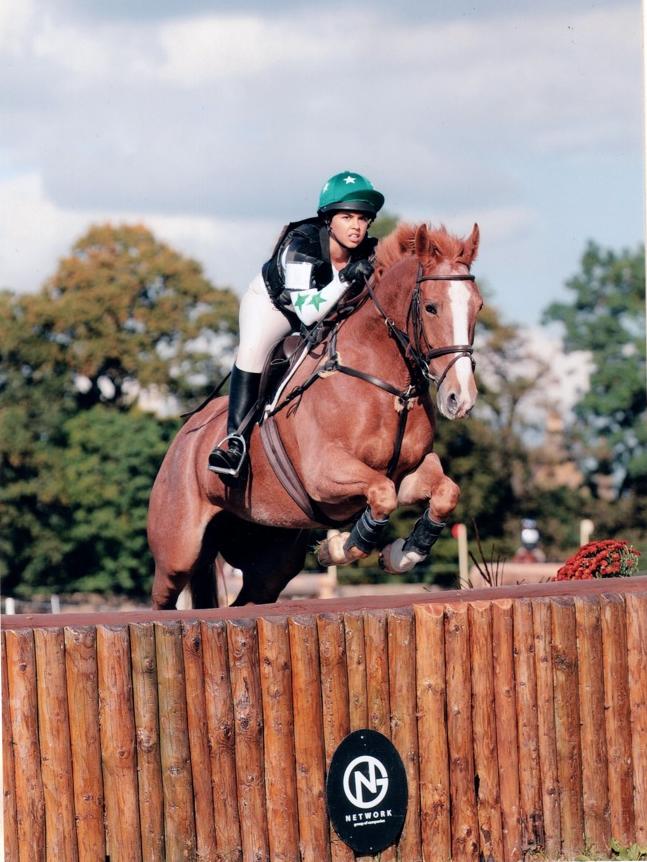 KIDOGO KING. 28 BE points , 9yrs old , 15.3 , irish .Chestnut Gelding. Absolute dream horse for junior to go JRN and CCI*.
JRN/CCI* SCHOOLMASTER
CASTLE LARCHFIELD PURDY- SOLD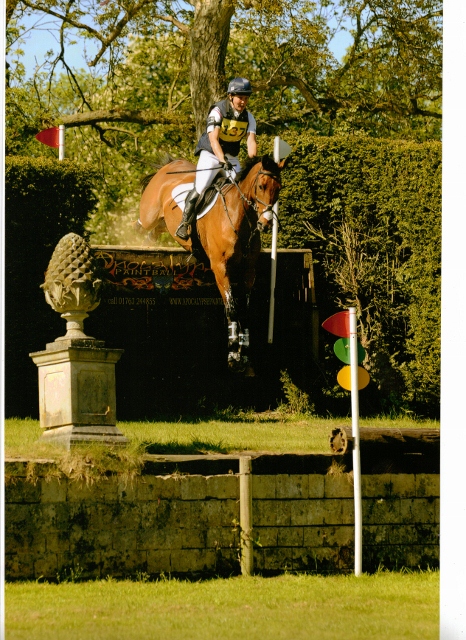 11yrs , 16.3 hands , Bay gelding 127 BE points . Phenominal jumper, impeccable record -ready for 4* 2013. A rare opportunity to buy this top class horse.
CASTLE LARCHFIELD PURDY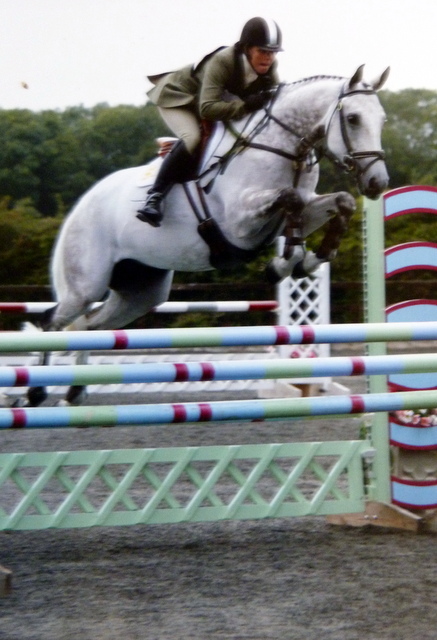 16.1 hh , 7yrs , Grey Gelding . 7 BE Points to date , winning his last 2 outings . Perfect Junior team contender, Exemplimary in all 3 phases , scores low dressage - fabulous record. Uncomplicated , straight forward and honest.
SCEPTRE DE MORETON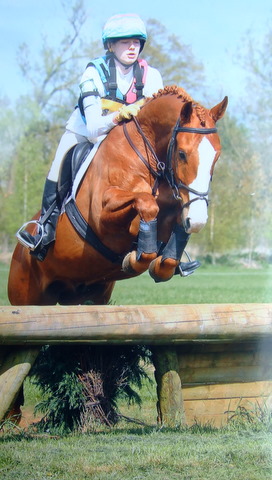 15.2 hands, 8yrs , chestnut , Gelding, recently started competing and placed and winning combined training and unaffiliated ODEs . Very desirable horse with lovely paces and totally genuine , not spooky and takes everything in his stride.
EDDIE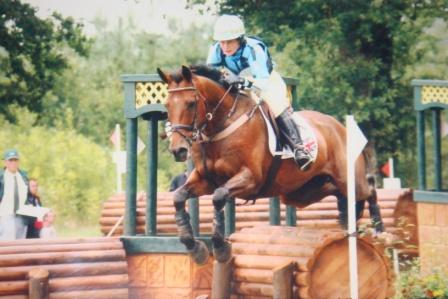 POTENTIAL YOUNG RIDER TEAM HORSE. 92 BE points 16hands, 12yrs , Bay Gelding by Cavalier Royale. Fantastic opportunity for a Junior / Young Rider to make the big time on this awesome little horse.
THE MAGIC MONKEY
TOTAL SCHOOLMISTRESS- SOLD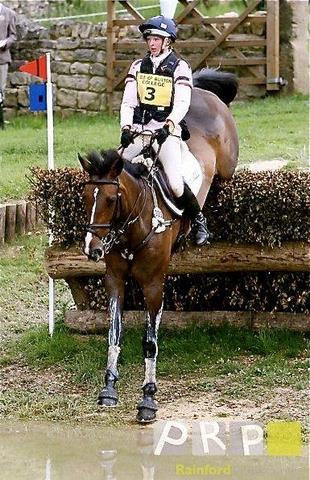 SKYLIGHT . 12 yrs , 16.2 hands , Bay mare by Jumbo. 298 BE points . fantastic opportunity to gain experience at Intermediate and 2* level. This horse has been beautifully produced and is a delight in all phases.
TOTAL SCHOOLMISTRESS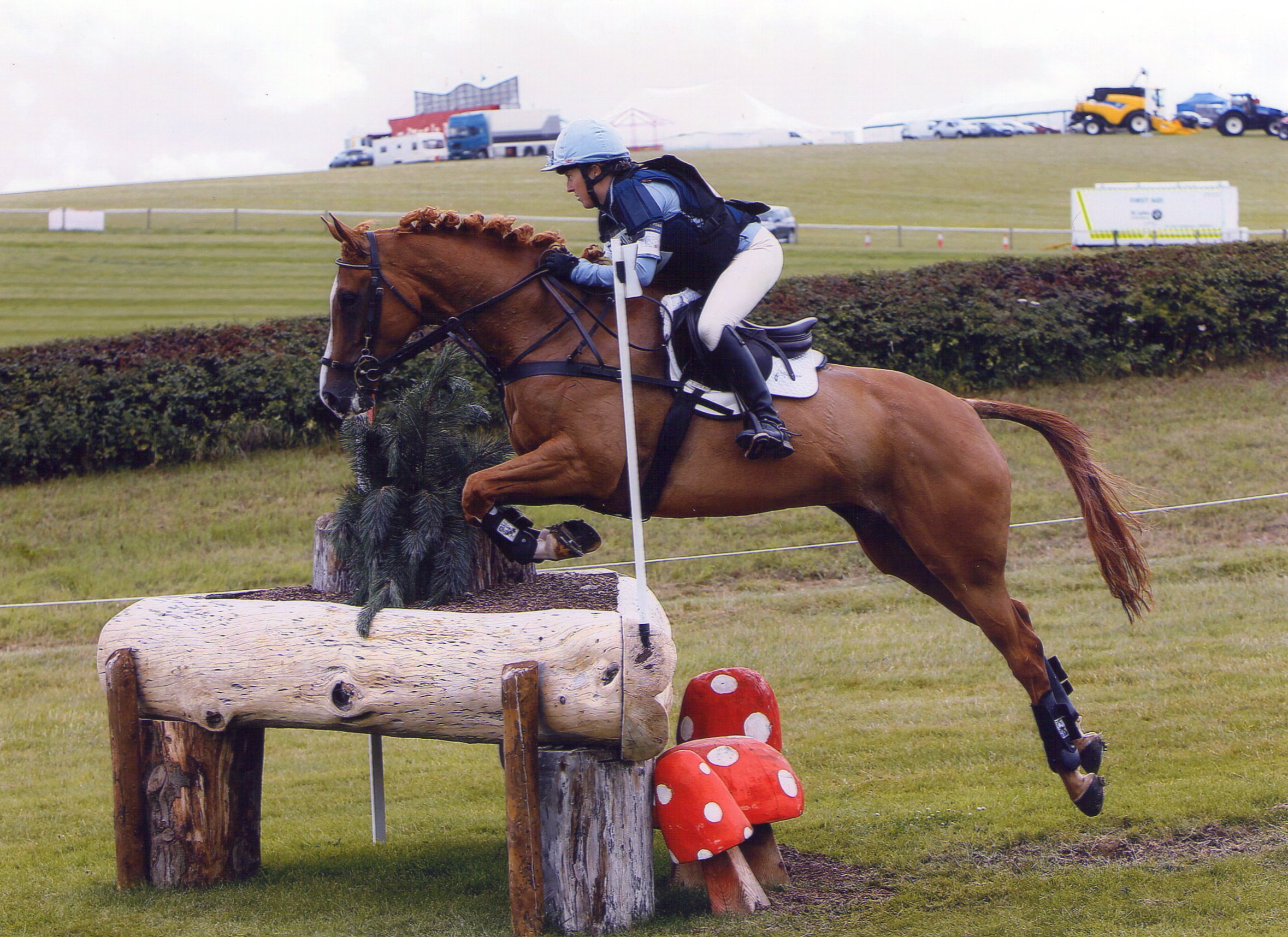 16.3 hands , 8yrs ,Chestnut Gelding by Kuwait Beach. 45 BE points. Suit amateur or professional. 1st Mount Ballan ON and winner NRF 2012, 2nd Salperton Intermediate and clear Nunney International CIC**
WINDSURFER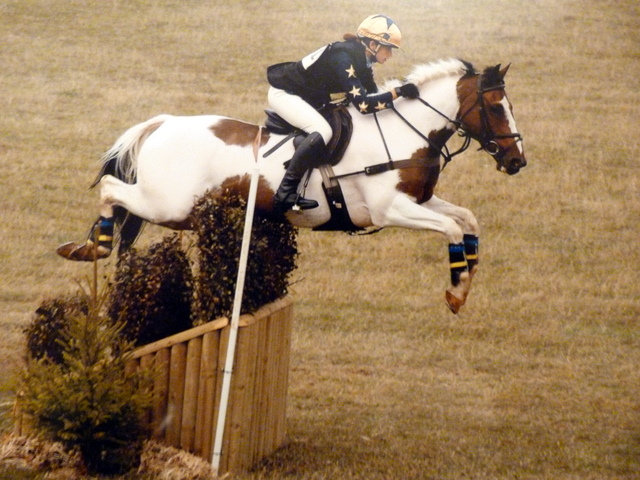 15.1HH GELDING, 15yrs - 40 BEPOINTS.- Winner Pony Club Championships Open Individual and Team 2009 - 4th Glanusk International CCI* 2010 - 1st Brigstock JRN 2010 - 2nd Withington JRN 2010 - 1st Aldon JRN 2011
FITZWARREN DEXTER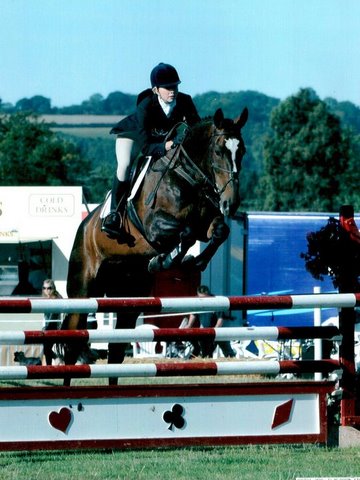 26 BE points. 16.3 hands, 9yrs, Irish ,Bay Gelding by Parkmore Knight (sire of Burghley winner Parkmore Ed) Winner Hambleden Novice, 3rd Purston and 4th Withington and Braodway Novice aswell as Double Clear Brightling CIC*
PARKMORE PLAYBOY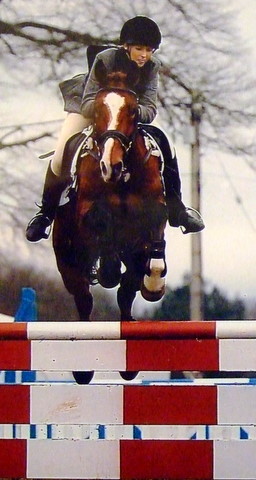 16.1 hands , 12yrs , Bay , Gelding, 16BE points. Winning central team member at Weston Park JRN 2008. Clear XC Longleat Intermediate. Placings JRN including 3rd Aston Le Walls.
SISMO DA PERAMANCA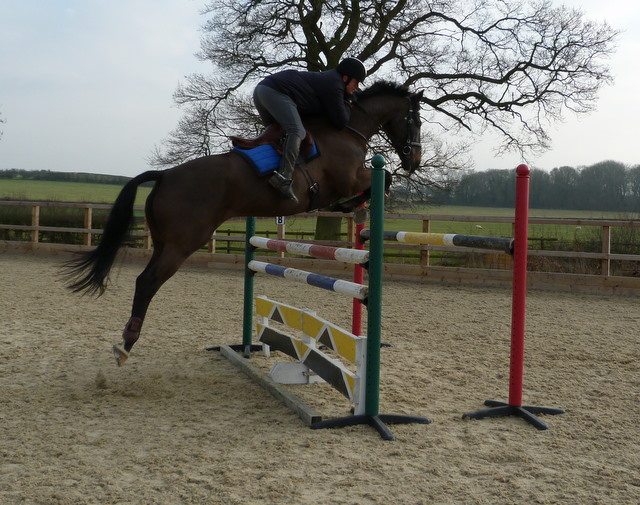 16.3 hands Dark Brown , Gelding, 12yrs(2012) with 87 BE points . Superb opportunity for British Junior/ Young rider Teams. Fabulous mover , plenty of scope, lovely character .
COOL DECISION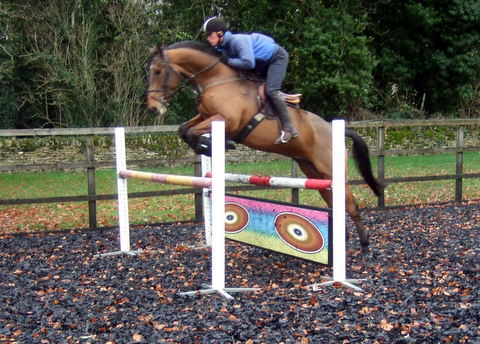 16.2 hands , 5yrs, Irish Bay Gelding by Cavalier 2 for Joy. Hunting with the Heythrop and showing great promise as a potential event horse. Super paces and a bold scopey jump.
DUNKELLIN CAVALIER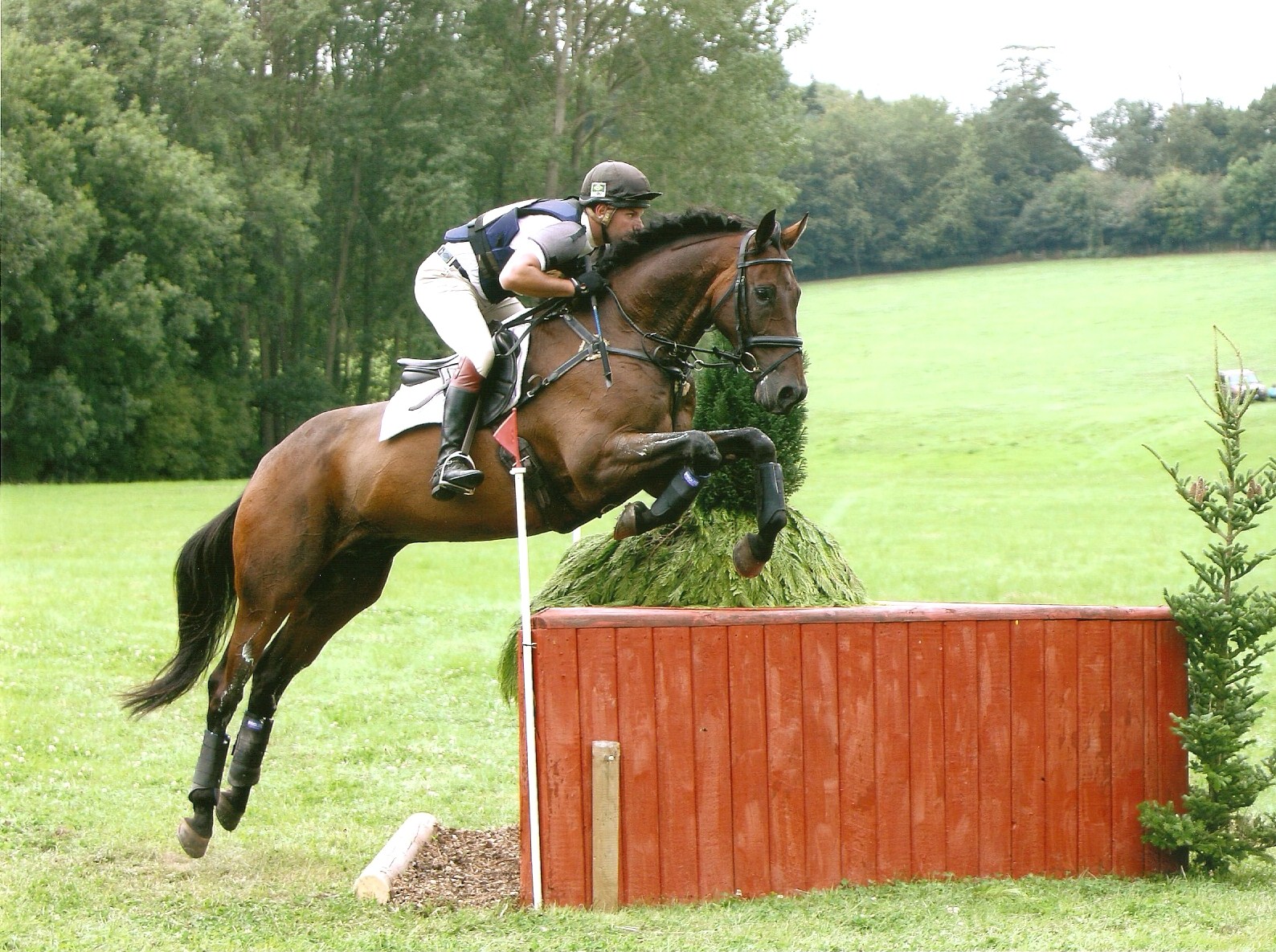 16.2 hands, 8yrs Irish TB bay, Gelding. Competed and placed Pre Novice. Now competing Novice, definate JRN potential. Totally genuine and very uncomplicated.
TAIPANS DREAM
TALENTED JUMPER /EVENTER- SOLD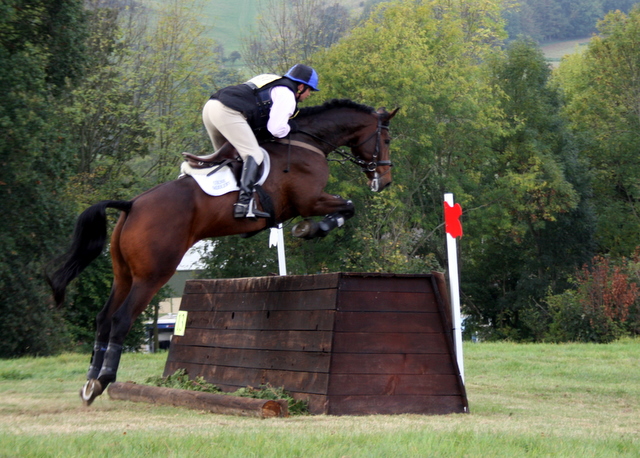 17 hands 8yrs Bay Gelding . KWPN -Grandsire Indoctro bred to jump and jumps 150cms at home with scope to burn !
ZIG ZAC II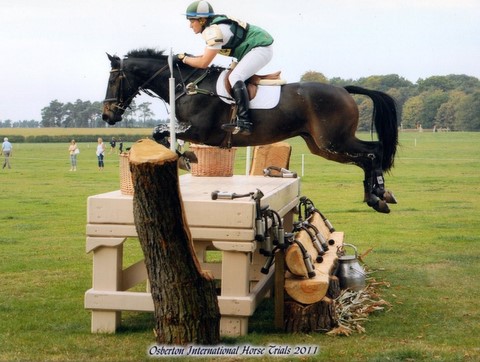 LASSBAN EYECANDY. 16.1 hands 6yr old Irish Gelding with 5BE points including 4th Moreton and 6th Gatcombe, Double clear.
JRN / YR PROSPECT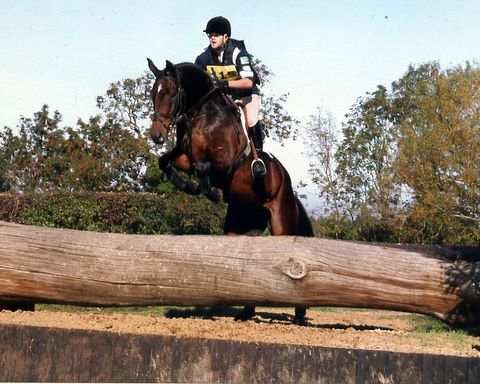 6YRS, 17 hand Gelding with 4 BE points - In his first season eventing has placed 3rd Broadway Novice ( 23 dressage double clear), also won - West Wilts and placed 3rd Portman Pre Novice. A lovely straight forward horse.
FIGHTING FIT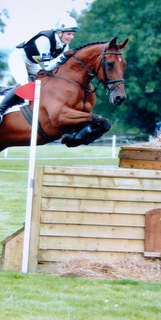 16.1 Hands , 11yrs, Bay Gelding. 21BE points, including 1st JRN Knaptoft and Novice win at Great Tew. Also clear Knaptoft CIC* and Brigstock OI. Classy horse with unlimited ability in all phases.
KIDAM DE QUENVILLE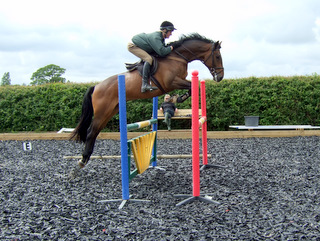 16.3hands Irish bred, 6yrs, Bay Gelding. By Maltstriker
RICK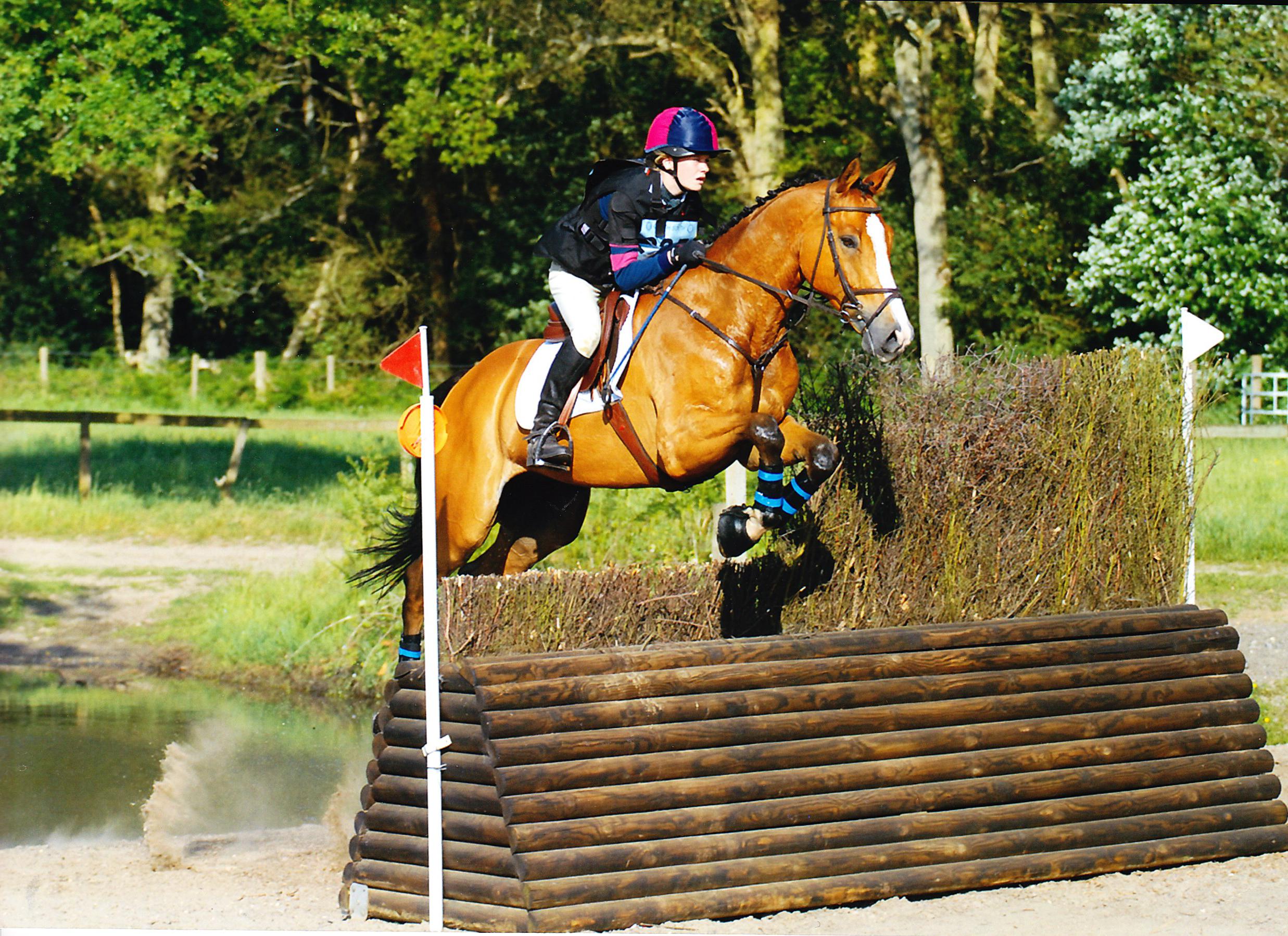 YOUNG RIDER POTENTIAL. 16.1 hands , 8yrs , Bay gelding . 47 BE points.Including 1st and 2nd Novice placings and 2 intermediate wins.
XANTHUS III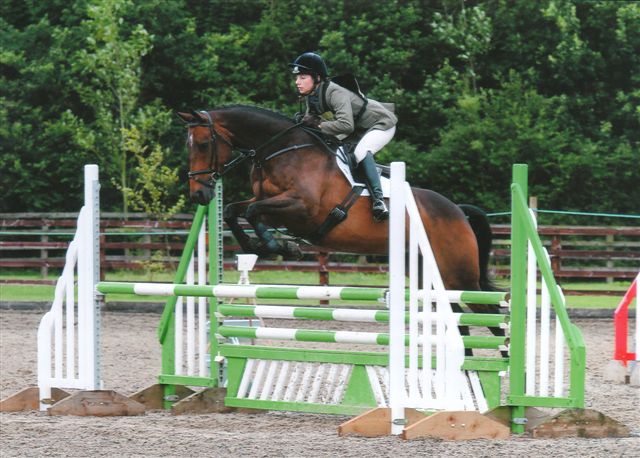 15.3 hands ,6yrs , TB Bay , Gelding by Mill Law. Very consistant at Pre Novice including 1st Solihull. Well hunted,top class Grass routes/JRN candidate for next year.
LAW SOCIETY
POTENTIAL YOUNG EVENTER- SOLD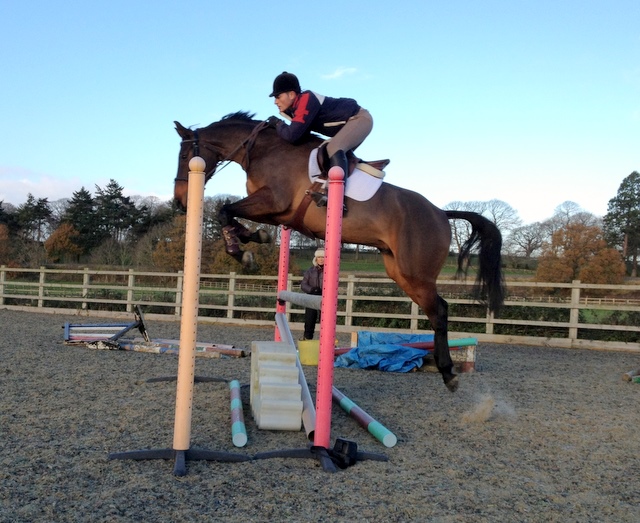 6yrs ,16.1 hands. Bay Gelding by Stanhopes Diddicoy Lovely balanced ride with expressive paces and scopy jump.
STAN
The Philosophers Carnival- SOLD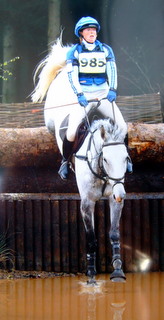 16.2, 10yrs, Grey ,Gelding. 33 BEpoints, excellent XC record , including Barbury CIC ** Fantastic schoolmaster.
The Philosophers Carnival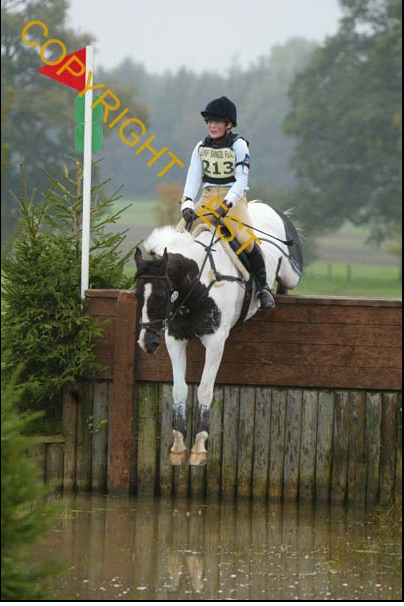 15.2 Hands , 10 yrs, Skewbald Gelding. Clear 2* at Weston Park 2008, numerous top 10 placings at Intermediate. 23 BE points.
JUST JIMMY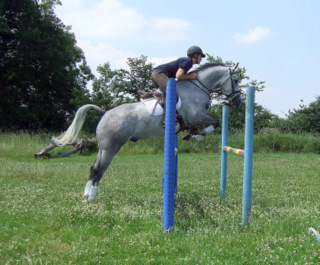 TOP JUNIOR / YR TEAM prospect . 16.1 hands,5yrs Irish Grey Gelding by Cult Hero. Jumping double clears British Discovery and entered Pre Novice.
REGINALDO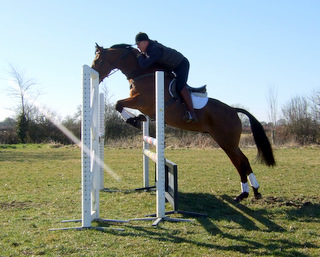 16.2 Hands , 5yrs,Irish, Bay Gelding by Powerblade.
BILLO SOFICAL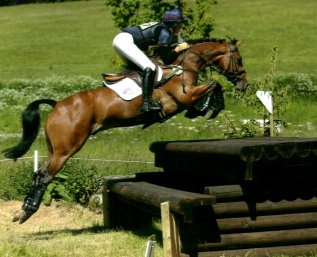 Irish Bay, Gelding, 8 years, 16.1 hands By Ricardo Z 45 BE points Clear CIC** qualified CCI** Won / placed Foxhunter
MONARCHS REBEL Z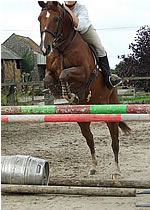 16.2 , 5yrs, Chestnut Gelding by Adultus Z
ALDO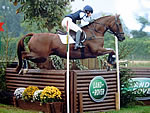 Ultimate Schoolmaster. 16.1 hands 14yrs, Chestnut Gelding.
Bishops Law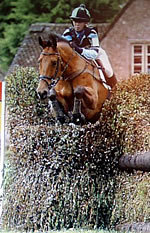 CAPTAIN CRUNCHIE, 16.2 , 10yrs, ISH , Bay, Gelding, Won and placed Novice BE with 15 points.
Captain Crunchie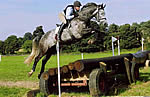 16.3hands, 6yrs old, Grey Gelding, German bred.
Da Ponti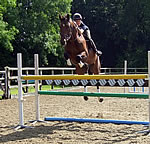 16.1 1/2hh, Bay Gelding, 7yrs.
Donny
HONEYPOT TIGER LILLY- SOLD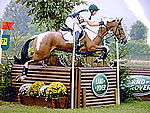 16.1, 7yrs, tricoloured mare by Stetson. She has already accumilated 15BE points- never having been outside the top 10, and this season has placed 4th at Gatcombe and 1st at Aldon novice.
HONEYPOT TIGER LILLY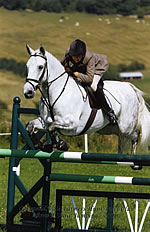 15.2 hh, 12yrs, grey, Connemara gelding.
JUST FREDDIE II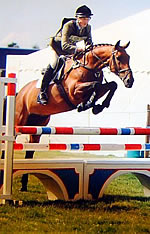 KILNASCULLY, 10yrs , 16hands, Irish Bay Gelding with 19BE points.
Kilnascully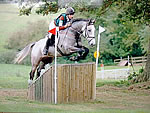 KIZINGO. 16.1hh, 6yrs , Dutch Gelding by Verdi (Grade A )
KIzingo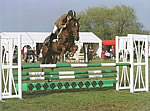 7 yrs old, Chestnut, gelding 16.1 hands.
LANGARTH EDMUND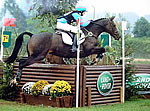 15.3 hh, Dark Bay Gelding, 13yrs old.
Master Monty
Show jumper /Schoolmaster- SOLD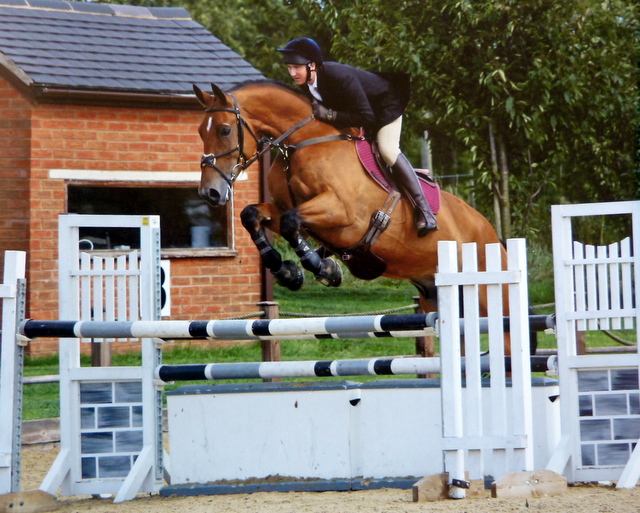 Grade A International Show Jumper SCHOOLMASTER - OLYMPIC Z. 16.3 hands , Bay , KWPN Gelding , 16yrs old. BY Concorde.
OLYMPIC Z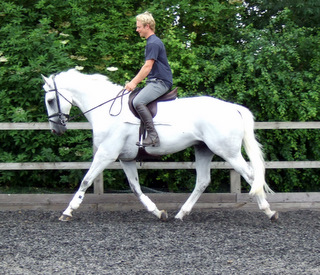 9yrs 16.2, Grey Gelding, 8 BE points , Good Novice BE form. Now ready to go Intermediate. Easy ride with calm temperament.
SILVER DANCER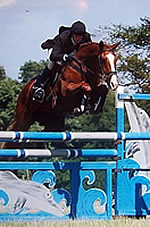 64 BE POINTS,11 yrs,16.1 hands, chestnut, gelding.
STAGE MANAGER
TOP DRESSAGE / EVENT- SOLD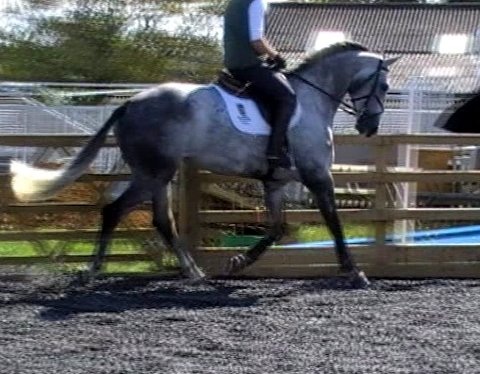 ZIGGY STARDUST. 16.3 hh, 8yr ,KWPN Grey Mare. 11 BE points - 1st Burnham and 2nd West Wilts Novice. Also 3rd Dauntsey and Aston Le Walls BE100. Started eventing JULY 2011 !!
ZIGGY STARDUST

16.1 hands , 7yrs, grey, mare ; Here presents a real opportunity to buy a very special mare.
ULLISA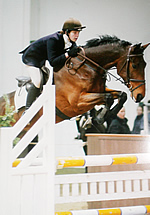 VINTAGE II , 16.2 hh,10yrs, Irish Bay Gelding.
Vintage ii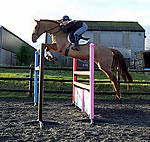 WALLIS SIMPSON 16.3hh, 6yo, Chestnut Mare, By SHERATON
Wallis Simpson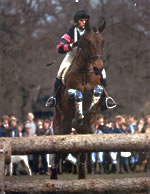 Sophie competing at Badminton on B J Perry & Co's "Proven Best".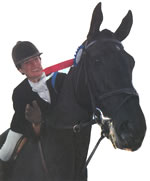 Sophie celebrating a win at Osberton CCI** on "Well To Do", owned by Norwegian air pilot Ivar Storli.